Early this year, Facebook once more changed their algorithm. This impacts the way posts are distributed in friend feeds, and how they are seen. The algorithm update limited the page visibility even more, making it even more difficult for small businesses to market on Facebook on a budget.
With the update, Facebook made it even clearer: If you don't have the huge budgets on Facebook ads, you need to be seriously thinking about growing loyal Facebook "interactors", those who can increase a page organic reach.
Essentially, there's nothing new: Facebook has been limiting the brand organic visibility for a few years now. The update has just reminded small businesses once again: In order to succeed on Facebook, they need to develop an effective and strategic approach.
These are some of the tips that have personally worked for me, and which I have seen being touted by many of the industry's top experts.
Clearly Define (and Prioritize) Your Goals
This has always been true, but it is rarely followed. Without a clearly defined set of goals for your marketing campaign, you will never be able to accurately measure your success. Though I personally think it goes even further than that.
In my humble opinion, the most effective Facebook marketing campaigns are based on a single goal at a time. That goal will change over time, and so will your focus. But by approaching the issue like steps on a ladder rather than a collection of scattered goals you will be able to stabilize your campaign from the moment it launches.
Consider the three biggest goals you have for your Facebook page. Then prioritize them, working on one at a time. Use the progress of each successful goal completed to push the next.
Example:
Goal 1 – Build Follower List by XX
Goal 2 – Build Email List From Follower List by XX
Goal 3 – Drive Traffic For 20%+ Annual Increase By January 2016
These three goals together would not be achieved as well if you were attempting them all at once. Instead, you can build your follower list will all resources aimed there, such as page advertising and post boost. Then you take those followers and use your CTA button to take them to your email list for some kind of service or free content. Then you use those newsletters to drive traffic.
Broken up, it makes more sense to approach each on their own.
Know That Facebook Is A Tool, Nothing More
One of the best bits of advice I ever read on Facebook marketing came from Tinu Abayomi-Paul, founder of Leveraged Promotion. She pointed out the simple idea that Facebook is a tool, something you build with. It is not something you build on.
"The thing that keeps me ahead of Facebook changes is this: I see Facebook as a tool. Like a hammer. Would I build a house ON a hammer? No, I would build a house (or table, whatever) WITH a hammer, not on it."
You are trying to use Facebook to connect with an audience and make them want to go elsewhere. The goal is never to keep them on Facebook, but to get them click a link that shows off your other content or services.
In her analogy, she says that Facebook is the hammer you use to build the house, not the house. I think it is more like Facebook is the hook. You are fishing, using the social network to hook your leads. The conversion happens on your website.
Ask What Your Customers Want And Need, Not What You Would Like To Promote
That new product you really want people to know about? They aren't going to see it on Facebook, because the platform assumes they won't care. And you know what? They probably won't,  which is why promotional posts have gone the way of the dodo.
You should be posting what your customers want to see, or what they need. Not what you want to advertise, because not only will it not boost your results, it may actually make them worse. With other brands getting with the program and changing their tactics. your attempts at forcing your audience to see what you want will cheapen the authority of your page.
Take some time to start looking at what your followers are interested in. What posts to they like and engage on most through your own page? What other pages do they follow? What are they posting on their own walls (if you can see)?
Here is where Insights come into play. A collection of your top posts – based on engagement, not just reach – will give you a good basis for planning future shares.

Actionable tip: Use Buzzsumo recently developed Facebook Analyzer to research any page, its updates and Facebook tactics: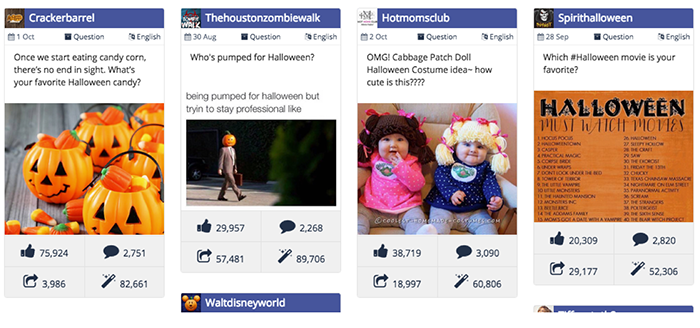 Never Underestimate The Power Of Social Diversification
A few years ago, one of my biggest tips for marketers on social platforms was to find the networking site that worked for their brand. That meant focusing on a single platform, and working on it until it was well established. Then spreading to others if necessary.
I no longer give this advice. Once upon a time it worked. Now diversification is an important part of reaching your audience. Because people are on multiple platforms but will favor one or two, you have to cover your bases.
More crucial is the nature of these platforms. You have different features, which make spreading out a necessity. You can take advantage of the core capabilities of each to target your audience in ways they respond better to. And to make different connections in different ways.
Examples:
Facebook: Primary content sharing resource and engagement platform with direct audience interaction.
Twitter: Influencer leveraging and data mining.
Pinterest: Visual content, viral power to blogs.
LinkedIn: Direct networking with other professionals who may offer business connections.
…and so on.
The Web is Getting More Visual!
Go ahead and check your Facebook feed now: You'll see images, lots of them. And some videos too. Both have become highly effective for Facebook organic reach.
While Facebook video are tougher: It's not that easy to craft a video that spreads on Facebook; images are easy!
Make sure to upload a custom images with each of your page update, whether you are planning to boost that post or not. Attention grabbing images make the whole difference!
Keep a close eye on your page "Photos" tab: It has a high visibility within the page and any image you upload to a page resides there. Make sure any visual you upload to your page speaks volumes about content it refers to and represents your brand effectively. Take a look at Sitegeek Facebook "Photos" tab as an example: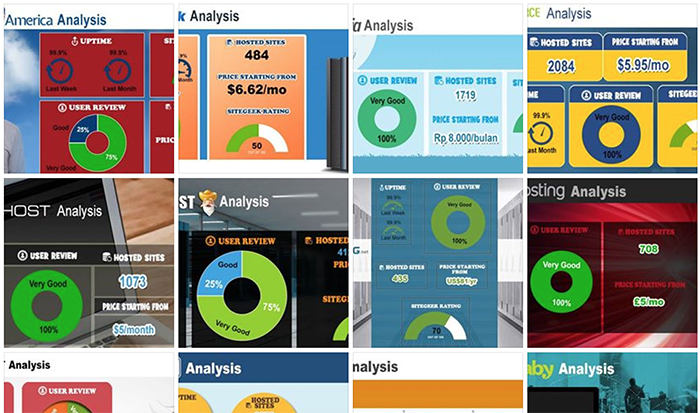 Actionable tip: Use Canva "Facebook posts" section to create awesome visual content for your wall. Canva templates are perfect size, so your fans will see the image clearly.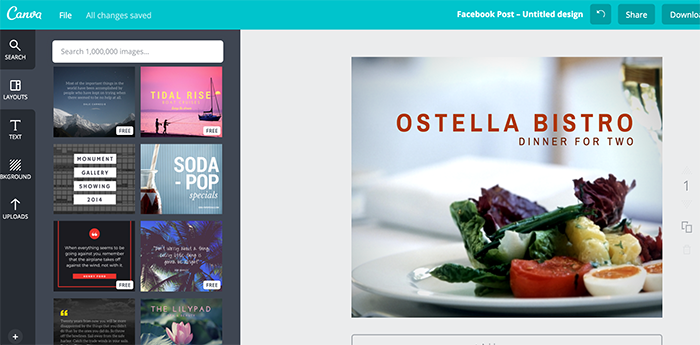 Plus, Canva is free. I am using my own stock image source, so I can upload those and customize in Canva. Here's the great collection of visual content to use. I am using this one because I find its collection quite original.
Take Advantage Of Advanced Call To Action Buttons
Facebook recently unveiled their new, better Call To Action buttons. This is good news for anyone marketing on the platform, because it gives an advanced method to promote your content, services, page, ad, or anything else you may need to get out into the public eye.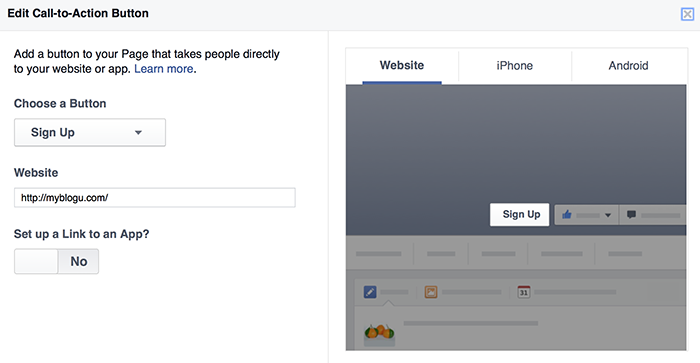 On your main page, click the CTA in the header and edit. You will be able to select a range of options and provide a link, or just allow them to message you. The real benefit comes when you have made the CTA, and you begin to promote it.
Promotion works like an ad campaign, allowing you to set a budget, title, ad description, and audience target. It will show up as a sponsored ad on audience feeds, and can have a huge impact on your lead conversion.
Facebook used to be just one of many social platforms that could be leveraged for marketing. Now it is a must-have business tool that everyone needs. If you follow the tips above, you will be able to significantly boost your marketing effectiveness.
Any tips? Questions? Let us know in the comments!